Volume 4, Issue 2, May 2022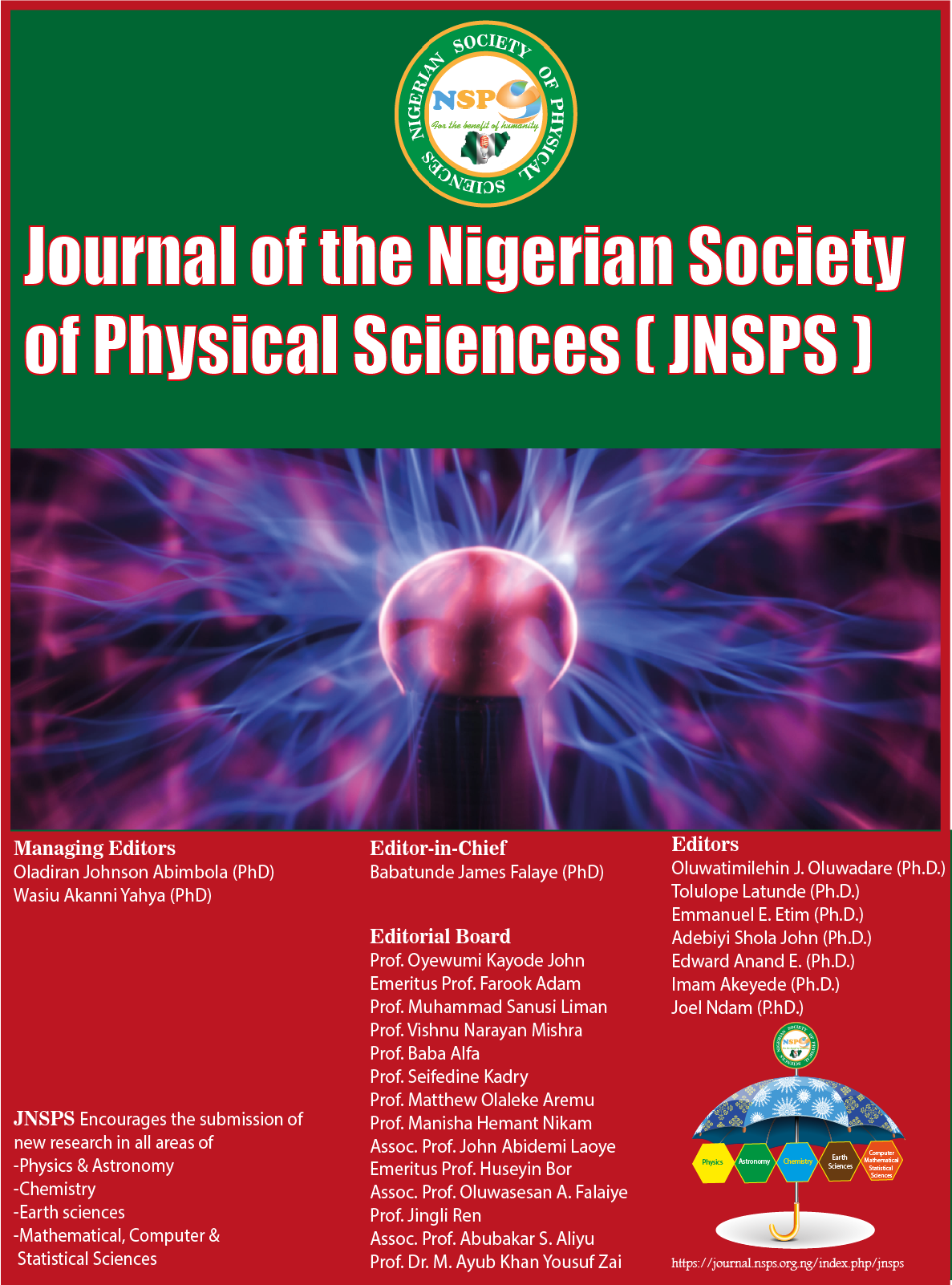 Excellent news that I am very happy to share with our readers is the ranking of our journal by Scientific Journal Rankings (SJR) as Q4 (SJR : 0.15, Link: https://www.scimagojr.com/journalsearch.php?q=21101044730&tip=sid&clean=0). Undoubtedly, in the coming years, we will witness more growth in the quality and reputation of our journal. This achievement is the result of the great work of our editorial team, who are constantly working on its improvement. I would like to congratulate our reviewers and, most importantly, our authors and readers on this new achievement and thank them for their constant effort devoted to the journal.
This current edition includes 16 articles by authors from six different countries: Namibia, South Africa, Morocco, India, Nigeria, Hungary. The papers included in this issue are in the areas of Engineering Geology,Green ICT, Software solution, Fuzzy Mathematics, Environmental analytical Chemistry, Mathematical Sciences, Quantum physics, Multivariate Analysis, Radiation and medical Physics and Computational Statistics.
Some interesting results therein will enhance clean industrial process in the textile industry and also promote sustainable cities and communities through responsible consumption and production as highlighted by sustainable development goals (SDG) 11 and 12.
This issue would be useful to researchers and practitioners working in the related areas and as well to the public interested in physical sciences.
Dr. Babatunde James Falaye
Editor-in-Chief, Journal of the Nigerian Society of Physical Sciences
Indexing : Scopus, DOAJ, etc
Special Issue : "Recent Advances in Applications of Potential Models ... "